Anyone who knows me personally, knows that my day job is none other than coffee shop barista. It is the accepted fate of any artist, that they should find some other method of paying the bills and maintaining their fabulous artist lifestyles while they toil away at their often fruitless, but always satisfying creative outlet of choice. I like my job if for nothing other than the ever present opportunity to meet all kinds of people from all different walks of life. Especially working on King Street West on the doorstep of the fashion district, some of our clientele are nothing short of magazine worthy in their perfectly put together outfits.
Both at work and in everyday life here in Toronto, I see all kinds of fantastic and unique details on garments and in all the many ways people dress themselves up. For example, I recall a streetcar ride eastbound on St. Clair Ave, approaching Avenue Rd where that big, beautiful old apartment building is with the park and the vines and stuff. It's raining outside and I look over and there's a man wearing a long black duster coat down to his knees, and his head is mostly covered by the giant, oversized gold and black umbrella he's holding to shield himself from the falling elements. The image with all the colours and the rain and the brevity of the encounter was so striking that it burned itself into my mind and has existed ever since as an image I someday hope to recreate with a camera, or a canvas.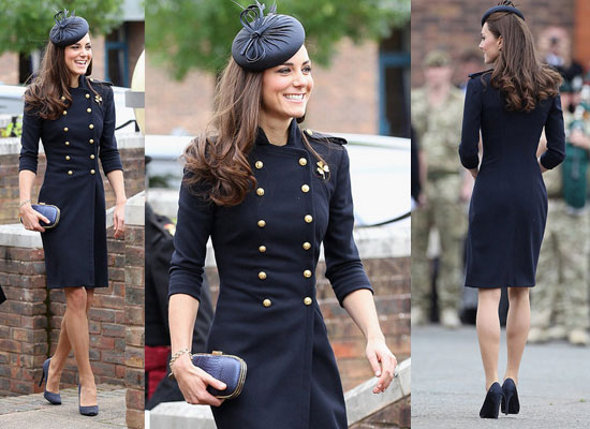 Twice today I got ideas for the womens line of Spring jackets which will follow the mens, (construction will be underway beginning in February 2012) from women I saw on subway. I decided to go thrift store shopping for boots (I ended up getting two of the most fantastic pairs of boots ever, one is brown suede, thigh high with two zippers and buckles and the other is shorties with a little heal and a basket weave pattern in leather around the ankle. LOVE.) so I got on the Bloor line eastbound. The first woman I watched for a little while, trying to figure out a way to photograph her coat without her thinking I was a creep. I failed. It was black wool, but around the shoulders, elbows and in some areas of the front panels, there were darker black, textured appliques in random fluid forms. It was really stunning the way it was done and I immediately noted to myself in my phone to remind me to write about the experience in this post. The second girl I only saw for a second because she got on at the stop just before I got off and was a few feet away from me standing by the door. Her jacket was a simple double breasted fit and flare wool coat, but the sleeves were what were particularly intriguing. Mid forearm, I'd say about 5 inches from the wrist, began a 60 degree angled flare with six little buttons on the bottom side. Not 17th century obnoxiously or anything, but there was a little tiny bit of lace ruffling just at the cuff as well, giving it this fantastic Little Women, turn of the century feeling to a relatively modern looking coat. I just had to make note of it.
I've been working a ton lately, getting full time hours and all, which is fantastic for my bank account, but not so much for the personal life or the artistic life I love so dearly. Last week for example I spent six straight days doing basically nothing but sleep and work. However, in my down time I was preparing for today when I would make the finalized pattern for the next item in my personal Petey the Troll collection of jackets and coats for Men.
Trench coat!!!! This has been the only thing on my mind all week. I managed to complete the patterns for my wedding dress commissions on my last day off, so I have nothing but my sexy trench to think about today. It's a lightweight medium grey wool with two defining linings; one plain black polyester and the other a black, white, yellow plaid I've used in previous Petey collections. There are front and back storm flaps, two side pockets and two inside pockets, 10 front buttons and countless other buttons scatter throughout.
I'm off now to put the rest of it together and I'll be posting photographs to my Twitter account as well as my Facebook all day!